This shop has been compensated by #CollectiveBias , Inc. and its advertiser. All opinions are mine alone. #brewitup
During my last shopping trip to Walmart, I discovered the best K Cup flavors for my Keurig. It was so easy to find the K Cups, because they were all sitting on a big Keurig display.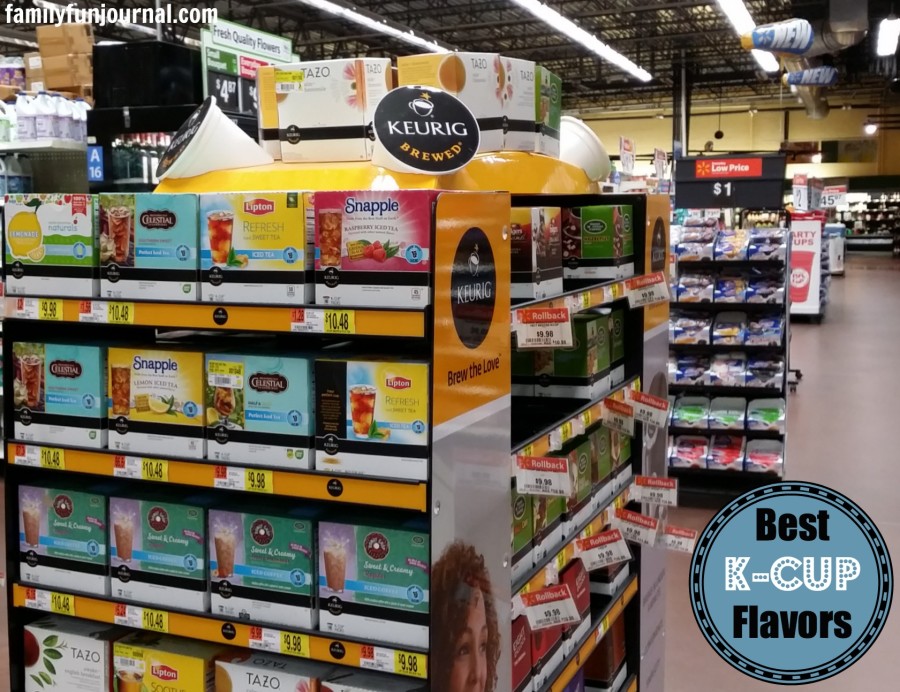 I was really excited to try the #brewoverice K Cups. I always make hot coffee in my Keurig. However, I've never tried making an iced beverage.
Yesterday, for the first time, I made cold drinks with the special brew over ice K Cups. My husband and I were pleasantly surprised.
We loved iced coffee and iced tea. Seriously, they are our two favorite drinks. Especially, during the hot Texas summer months, we drink a lot of iced beverages.
I especially like to make iced coffee or tea before we go anywhere in the car. I always make the drinks in insulated cups so that they stay extra cold. It is so nice to have a cold drinking waiting for you when you get back into your car.
Usually, I make coffee or tea, pour them over ice and add sugar. This is a pretty time consuming process. However, the Keurig changes everything. All you have to do is put ice in a cup and brew the drink. For the best flavor, brew on the 6 oz (small) or the 8 oz (medium) setting. The whole process is so quick and easy.
The two K Cups I tried were the Snapple Lemon Iced Tea and the Original Donut Shop Sweet & Creamy Regular Iced Coffee. I loved that both are already sweetened. Also, I was happy to learn that the tea features lemon flavoring and the coffee already contains milk! Talk about making things easy!
If you want to make a super special summer treat, here are two recipes for amazing, refreshing brew over ice drinks.
Triple Berry Brew Over Ice Tea
Triple Berry Brew Over Ice Tea Recipe
Ingredients:
Snapple Lemon Iced Tea Brew Over Ice K Cup
Ice
A handful of frozen raspberries, blueberries and blackberries
Instructions:
Fill your cup with ice and frozen berries.
Make the brew over ice tea.
Stir to combine.
Chocolate Caramel Brew Over Ice Coffee
Chocolate Caramel Brew Over Ice Coffee Recipe
Chocolate Caramel Brew Over Ice Coffee
Ingredients
The Original Donut Shop Sweet & Creamy Regular Iced Coffee K Cup (or coffee)
Ice
Caramel sauce
Chocolate syrup
Whipped cream
Instructions:
Instructions
Prepare a cup of the brew over ice coffee.
Top with whipped cream, chocolate and caramel.
My favorite brew over ice beverage is tea. I really love it with either lemon or berries. My husband's favorite iced beverage is coffee. You can see him below drinking the chocolate caramel brew over ice coffee. He thought it was really good.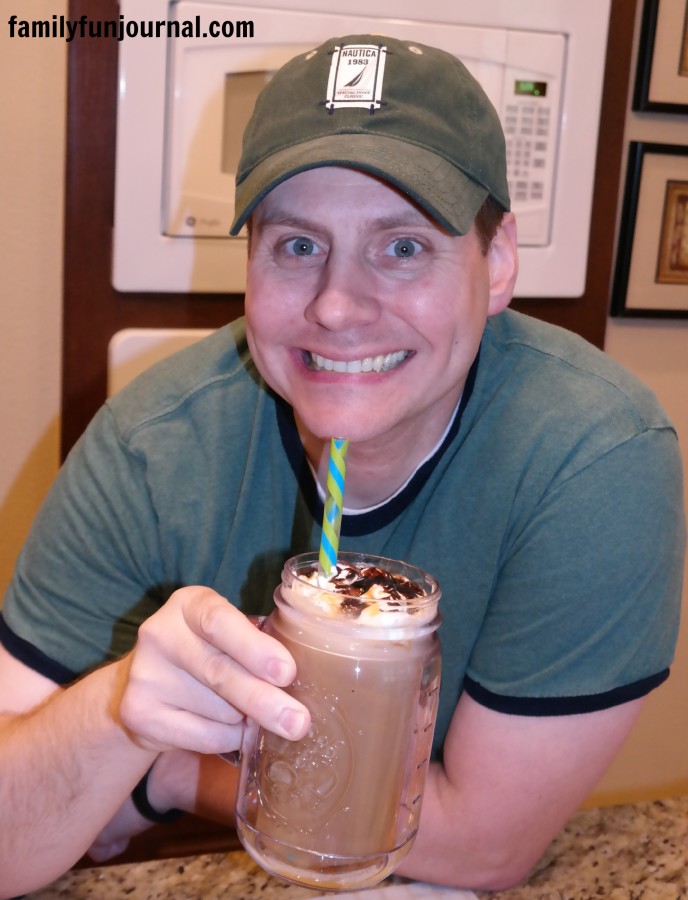 Walmart offers a big selection of brew over ice K Cups. There are so many different flavor options. I love that I can now make iced drinks in my Keurig!
I hope you enjoy these brew over ice recipes with the best K Cup flavors.
Do you have a favorite iced beverage?