This caramel corn recipe makes a great family movie night treat! It is a welcome change from microwave popcorn.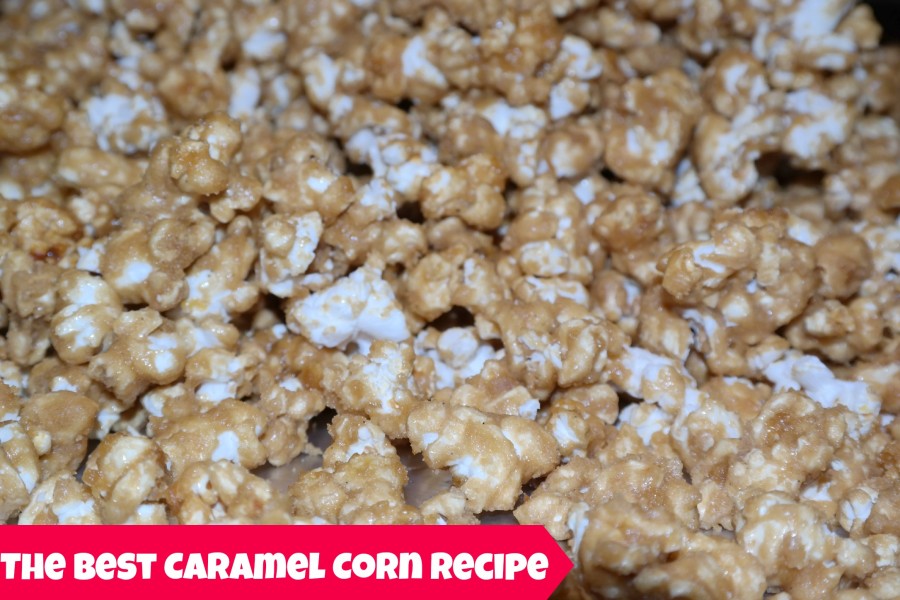 I love caramel corn. It is one of my all time favorite things to eat. This caramel corn recipe is one of the very best. It requires a little bit of work but is totally worth it.
I know you can buy some pretty delicious caramel corn at the store or you can order it online from a fancy popcorn place. However, I think homemade caramel corn is amazing. There is something so delicious about a fresh batch of caramel corn.
My whole family really loves this stuff. It doesnt last very long in my house.
This caramel corn recipe creates delicious popcorn covered in a thick layer of crunchy caramel. If you dont like caramel, then this recipe is not for you. However, I'm hoping that you are a fan!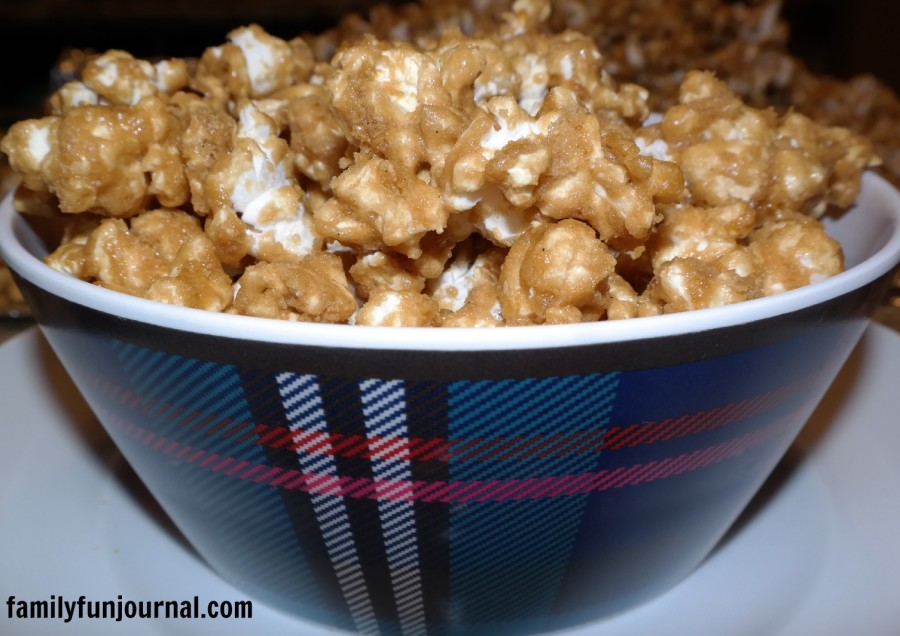 The BEST Caramel Corn Recipe
Ingredients
8 cups popcorn
¾ cups brown sugar
6 Tbsp. butter
3 Tbsp. corn syrup
¼ tsp. vanilla bean paste or vanilla extract
¼ tsp. salt
¼ tsp baking soda
Instructions
Preheat oven to 300.
Pop 8 cups of popcorn.
Put in a large bowl and set aside.
In a pot, combine brown sugar, butter and corn syrup. Stir until the mixture beings to bubble.
Boil for about five minutes.
Remove from heat and add the vanilla, salt and baking soda. Stir to combine.
Pour over the popcorn and stir quickly to coat it.
Spread onto cookie sheets and bake for 20 minutes, stirring halfway through.
Remove from oven and allow to cool.
Store in plastic bags or containers.
Secret Caramel Corn Recipe Tip!
Here is my super secret tip for making the ultimate caramel corn! I use Nielsen Massey Pure Madagascar Vanilla Bean Paste. It really adds an extra level of amazing vanilla flavor. This stuff will actually put pieces of vanilla beans in your caramel corn. It is so good.
Dont worry if you dont have it on hand. You can still use regular vanilla extract if that is what you have in your pantry.
We have an ongoing debate about caramel corn in my house. I put salt on mine. It tastes better with salt.
My husband, however, disagrees. He prefers to eat the caramel corn plain.
What is your preference?