This barbecue baked potato meal is sure to become a family favorite!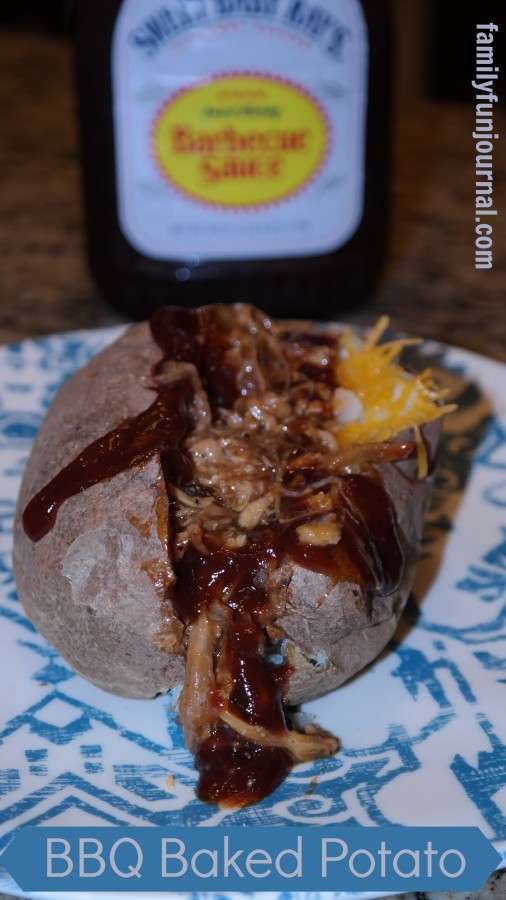 Have you ever eaten what is known as the Barbecue Baked Potato? Before I moved to Texas, I was clueless about this special type of baked potato.
I had my first one in college at a restaurant called Uncle Dan's. I was immediately hooked. There is something so fun about eating a baked potato smothered in meat and barbecue sauce for dinner. There is nothing else like it.
You can order this meal in most barbecue restaurants here in Texas. However, it is SO easy and inexpensive to make at home. You make the meat in the crock pot and then bake the potato. It couldn't be easier or more convenient.
Here is the recipe for crock pot barbecue. You can make this with beef. However, I always prefer pork barbecue.
Barbecue Baked Potato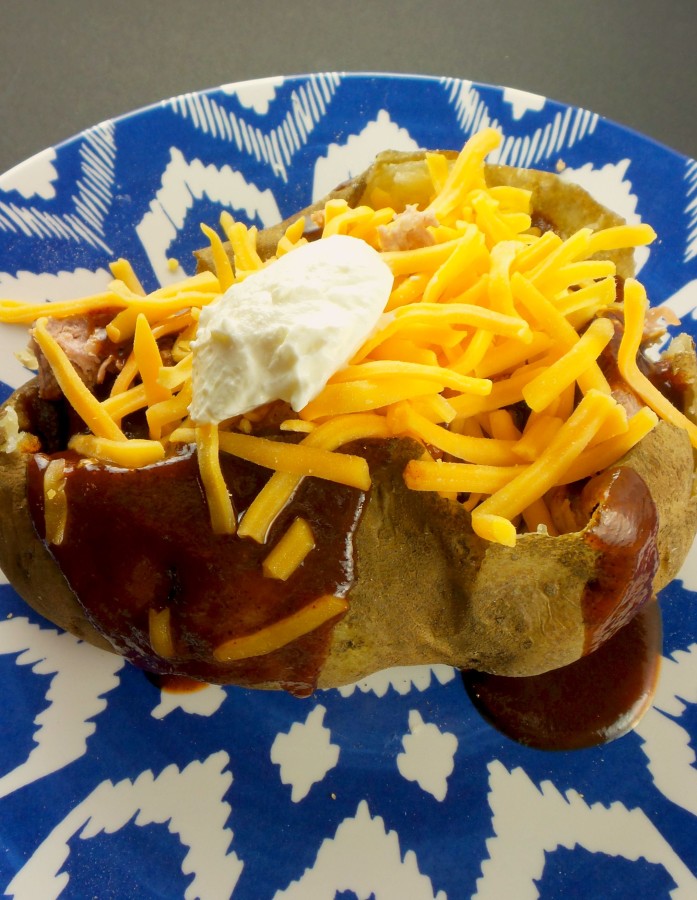 Barbecue Baked Potato
Ingredients
Baking potatoes
Butter
Cheddar cheese
Barbecue sauce
Green onions
Bacon pieces
Sour cream
Instructions
Wash potatoes
Use a fork to poke holes all over each potato
Bake at 375 for 1 hour
Once cooked through, cut open each potato and push in on the sides to ensure it opens fully
Put butter, cheddar cheese and sour cream on each potato
Top with a scoop full of meat and sauce
Top with green onions and bacon pieces
Finish with sour cream.
It is important to note that the green onions and bacon pieces are completely optional. I don't put them on mine but a lot of people prefer them on top of their barbecue baked potatoes.
Your family will have so much fun eating this baked potato meal. If you have younger kids, scoop the insides out of the potato and put it on a plate. Top the potato with the butter, cheese, meat and sauce. It will be easier for them to eat the potato this way.
This meal is one of my daughter's favorite dinners. Even when she went through a super picky stage, she still enjoyed eating this potato.
If you are having an event, you could serve this as a meal. You could make a toppings bar and let your guests assemble their own potatoes. It would be a lot of fun for everyone.
I hope you enjoy this delicious barbecue baked potato dinner idea!