This is a Master Lock Back-to-School sponsored post campaign with Global Influence. All opinions are my own.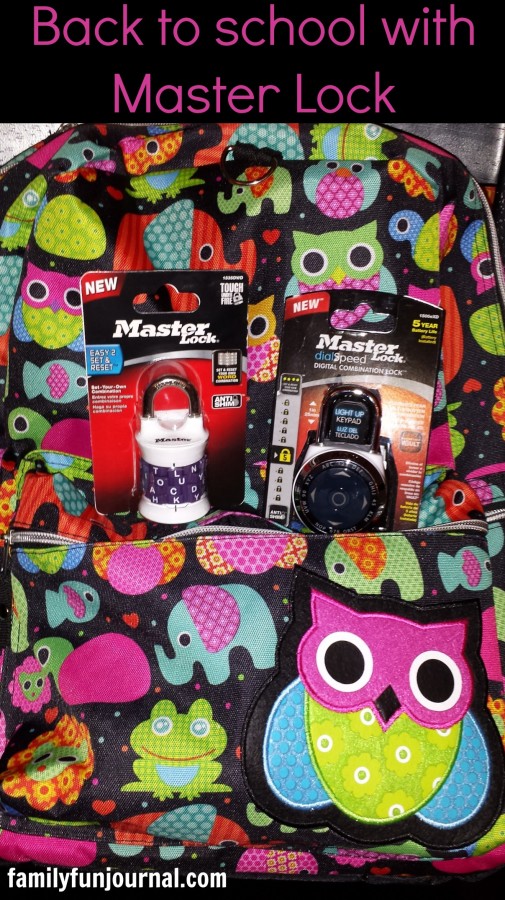 When I was a kid, it was unbelievably exciting to get ready for each upcoming school year. In my family, we had a back to school shopping tradition. We would each get new outfits, new clothes and a new backpack. We would also get to pick out our own Master Locks. I was so thrilled the first year I was able to get a lock that had a pink face.
Now that I have a daughter, we have continued these traditions. We went back to school shopping and purchased a new backpack, shoes and clothing.
I was really excited to partner with Master Lock to learn about their amazing new line of locks.
Did you know that Master Lock is the largest manufacturer of padlocks and related security products?
Seriously, these are not your parent's locks or even our generation's locks. They are game changers. I was so impressed with these innovative devices. My husband and I are actually going to have to draw straws over these locks. We each want to use both of them.
Here are the new Master Locks for this school year: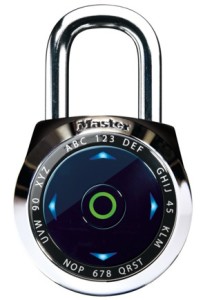 1500eDBX dialSpeed Digital Combination Lock:
This high-tech lock is a gadget lover's dream.
You can easily open this lock in the dark with the light up keypad.
You also never have to worry about forgetting your combination again.You can retrieve a backup code from  

masterlockvault.com

. You can even store guest codes!
This lock has a sleek, ergonomic design for one-handed, no-look operation to keep lockers looking great while staying secure.
Available in black and white and retails for $15.99.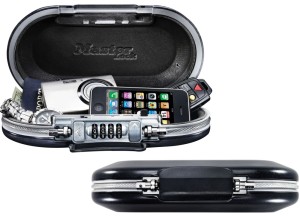 5900D SafeSpace™ Portable Safe:
I really like this little safe. It is the perfect size for your phone, keys, jewelry, money, credit cards and other valuables.
This portable safe features an integrated cable that can be securely anchored to a fixed object or used as a handle for convenient carrying.
Available in white, grey and pink and retails for $19.99.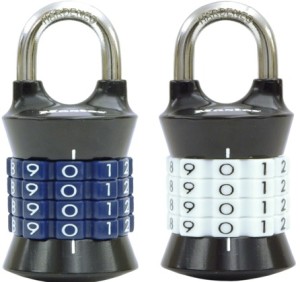 1535D and 1535DWD Set-Your-Own Combination Locks:
This lock is great! You can set your own combination. Depending on the model, you can use a word, initials, a number code or your favorite acronym. I love that you can create your own custom combination.
The lock is extremely easy to use. I love that the numbers are raised for easy spinning.
Select styles are available in black or white with brightly colored dials and retail for $7.99.
Master Lock Photo Hunt Challenge
Master Lock created an interactive online game that features two similar back-to-school images. Players have to spot the differences before time is up.
Now through Sept. 7, participants can go to 

www.MasterLockPhotoHunt.com

 for a chance to win back-to-school security items and create a Master Lock shopping wish list.
There are more than 65 chances to win, including daily instant win prizes, weekly prizes and one grand prize: a Samsung Smart Media Center Package that includes a 60" HD 1080p Smart LED HDTV.
For more fun, you can participate in the Master Lock Twitter party on Aug. 5 at 8 p.m. EST hosted by @ResourcefulMom.