Check out this unique list of gift ideas for men! #affiliate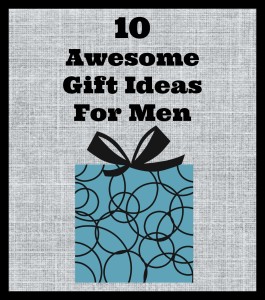 Disclosure: This post contains affiliate links.
I have a difficult time finding just the right gift for my husband. Since Valentine's Day is coming up, I began searching the Web for gift ideas. I did a lot of searching and found several great options. I thought I'd share ten awesome gift ideas for men.
I hope this list helps you in your quest for the perfect Valentine's Day gift.
To access the item, click on each image.
Ten Gift Ideas For Men
Zoku Ice Ball Ice Sphere Mold, Set of 2
These cool molds allow you to create a spherical ice ball that keeps beverages colder for longer.
Striker Hand Tools Magnetic Mine Hands-Free Task Light
This little light is very bright. It uses magnets to attach to metallic surfaces. The magnets can also be used as a stand.
Toddy Cold Brew Coffee System
Toddy allows you to make smooth, lower acid coffee without electricity!
Sipping Stones 
These stones allow you to chill your favorite beverage without any dilution.
The Friendly Swede Adjustable Paracord Bracelet With Fire Starter
This bracelet is available in numerous colors. I cant think of anyone who wouldn't love this cool gift.

Camera Lens Travel Mug
For photography fans, this insulated cup's design will be a hit.
Fisher Space Pen
This is no ordinary pen! It can write at every angle and extreme temperatures!
MagnoGrip Magnetic Wristband
If you know a guy who likes to do projects, check out this magnetic wristband.  It provides a magnetic surface that can hold your nails, screws and other metal objects.
Small Multipurpose Credit Card Tool
This unique credit card shaped tool can cut, saw, and open canned food and bottles.

Garage Desktop Miniature Toolbox
If you know a guy who likes toolboxes, check out this unique version that holds office supplies!