I love crafts that use Washi Tape or Duck Tape! It is so much fun to create amazing projects at home. Here is a great collection of amazing crafts. All of these posts include easy-to-follow instructions. I hope you are inspired to get crafty!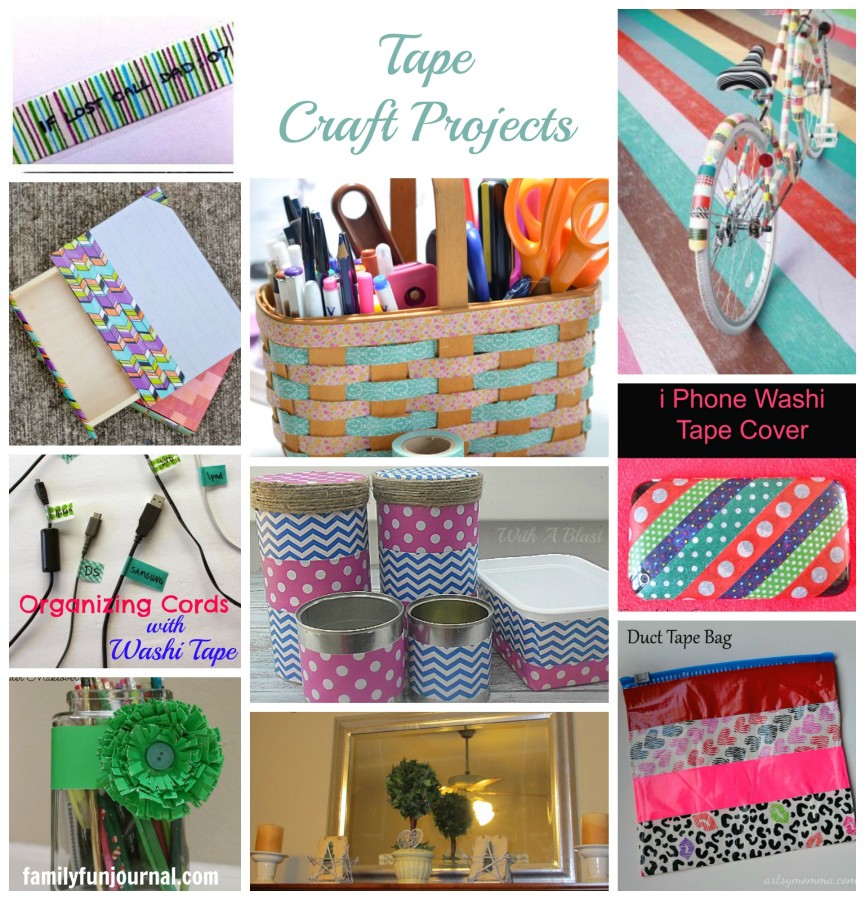 Crafts That Feature Tape
Hodge Podge Craft created a clever washi tape wristband id for kids. I love that she put contact information on the bracelet. This is such a neat idea!
Create and Babble created the ultimate washi tape craft. She washi taped her bike! I think it looks absolutely amazing!
Architecture of a Mom made this washi tape wooden book box. This is such a cool project. I know my daughter would love to "hide" her toys in this fun storage container.
If you like tape crafts, you will enjoy this next project. Create and Babble made this spectacular washi taped basket. I love, love, love this basket. You could tailor this to any decor by changing the design of the washi tape. Great idea!
Sum of Their Stories made this super colorful washi tape phone cover. This would be a fun craft project for your kids to complete.
Decorating Cents wrote a great post about organizing wires with washi tape. I'm crazy about this idea! I've always used pieces of painter's tape to label my wires. I love the way the washi tape looks!
With a Blast created these fun duct tape storage containers. These have so many potential uses around the house. I love that she repurposed containers that would have normally been thrown away.
I made this duct tape pen holder makeover. I took an ordinary glass jar and added a duct tape flower to it. I love the way it looks now.
I created this duct tape mirror update. I completely changed the look of a mirror by covering the frame with silver duct tape. It was so easy and inexpensive.
Artsy Mamma made these great duct tape ziploc bags. I think this bag would make a great addition to the backpack my daughter uses when she goes swimming.
I hope you love these crafts that feature tape.
If I've featured your project from the Life of the Party Link Up, visit this featured page to grab your button!