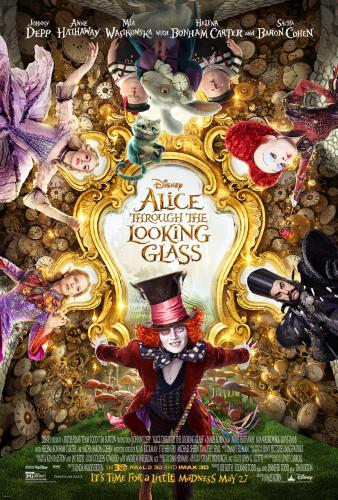 Alice returns in an all new adventure set to hit theaters on May 27, 2016. Join all of your favorite Lewis Carroll characters as they embark on another journey.
Alice Kingsleigh has spent the past three years sailing the high seas. When she returns to London, she discovers magical looking glass. This device allows her to return to the fantastical realm of Underland.
Upon her return, she reunites with her special friends. These include the White Rabbit, Absolem, the White Queen and the Cheshire Cat.
During her arrival, Alice also learns that she has a very important mission. She must save the Hatter and Underland itself, before time runs out.
"Alice Through the Looking Glass" reunites the all-star cast from the worldwide blockbuster phenomenon, including: Johnny Depp, Anne Hathaway, Mia Wasikowska, Matt Lucas and Helena Bonham Carter along with the voices of Alan Rickman, Stephen Fry, Michael Sheen and Timothy Spall. We are also introduced to several new characters: Zanik Hightopp (Rhys Ifans), the Mad Hatter's father and Time himself (Sacha Baron Cohen), a peculiar creature who is part human, part clock.
The film is directed by James Bobin, written by Linda Woolverton and produced by Joe Roth, Suzanne Todd, Jennifer Todd and Tim Burton with John G. Scotti serving as executive producer.
Here is a new clip from the film:
To celebrate the upcoming release of the film, here are several fun printable activities! To access the printables, click on the corresponding images below.
Alice Through The Looking Glass Printable Activities
Character Bookmarks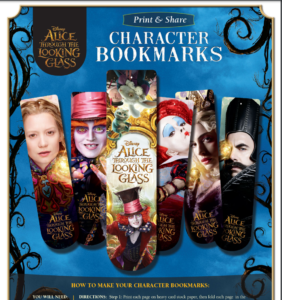 Maze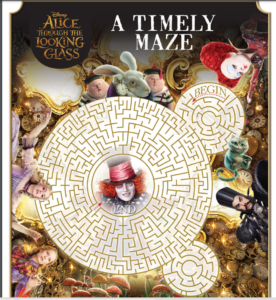 Puzzle Map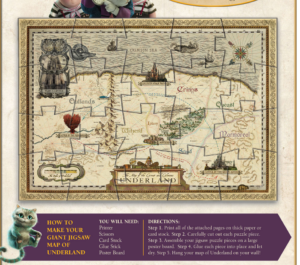 Coloring Sheets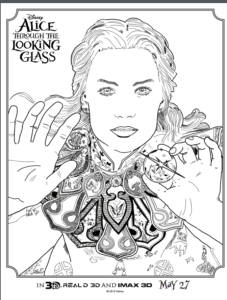 Spot the Difference