As a National Geographic Kids Insider, I received this book to facilitate this review.
If you have young children, you will appreciate the new National Geographic Kids book, "A Friend for Lakota," by Jim and Jamie Dutcher.
This book not only provides a ton of interesting information about wolves, it gives unique insight into the topic of bullying.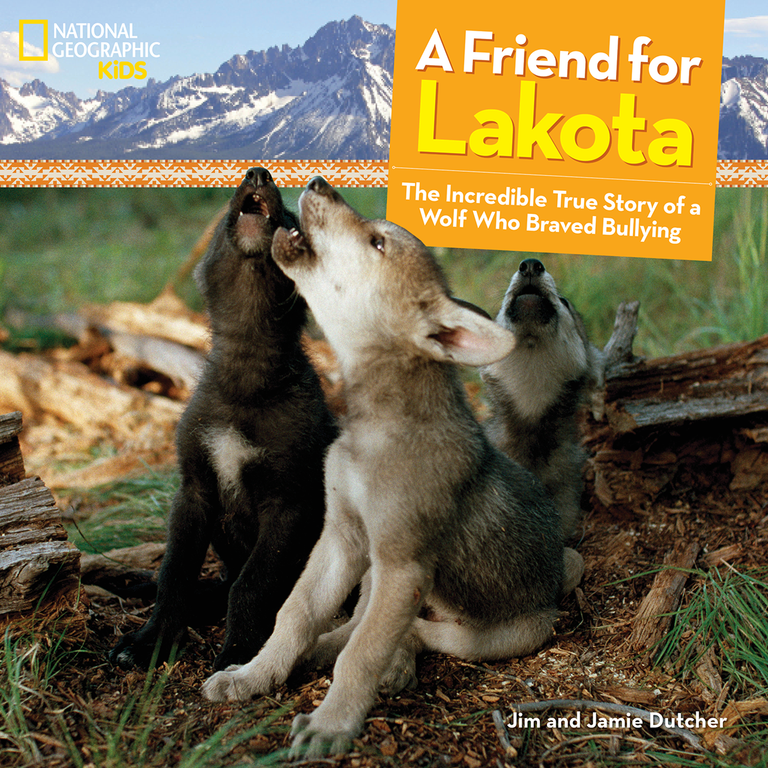 While it may not be easy to talk to children about bullying, this book can help start the conversation.
The story follows the most adorable little wolf, Lakota, as he grows up into an adult. Lakota is a gentle, friendly wolf.
One day, as he is minding his own business, Lakota becomes the victim of a bully. Unfortunately, this incident encourages the other wolves to start bullying him as well.
As this goes on during his life, a hero, Matsi, steps up and helps Lakota deal with the situation.
This story is so charming. The photographs are incredible. As you read through the pages, you are transported to the world of these wolves.
In our digital age, it is very rare to find a book that can provide such an immersive experience.
Since my daughter is in kindergarten, we read the book and talked about bullying. I love the way the authors made the story relatable to young children.
We really enjoyed reading this book. I think it would make a great addition to any child's personal library or school classroom.
After reading, "A Friend For Lakota," you will want to learn about the amazing couple who wrote this book. If you read the note from the authors, in the back of the book, you can find out more about their story.
I was so impressed by their dedication to educate the world about wolves. Not only did they live with wolves, they actually watched Lakota grow up.
You can find out more about the Dutchers at Living With Wolves.
Living With Wolves Giveaway
Terms & Conditions
Family Fun Journal is hosting this giveaway on behalf of National Geographic Kids. Facebook, Twitter, Instagram and Pinterest in no way sponsor or endorse this giveaway.
By clicking the green "I did this!" buttons you are confirming that you completed these entries and give Family Fun Journal permission to contact you via email and to announce your win.
Void where prohibited or restricted by law. Must be at least 18 years of age to enter.