As a National Geographic Kids Insider, I received these books to facilitate this review. All thoughts and opinions are my own.
It's almost Christmas. Have you considered giving a book as a gift this year? I know most kids wouldnt be excited about the prospect of finding a book under the Christmas tree. However, these books from National Geographic Kids are so much more than your average page turner!
Not only is each book packed with interesting facts, but your kids will have fun learning about all kinds of educational topics! From page to page, they will learn all about our world. From classic stories to fascinating animal tales, your child will not be able to put one of these books down.
I love that National Geographic Kids publishes books just for young people. The colorful graphics, easy-to-read text and awe-inspiring photography are perfect for kids. These books are so entertaining, you wont mind reading them too!
Here are seven of the latest and very best books from National Geographic Kids!
How Things Work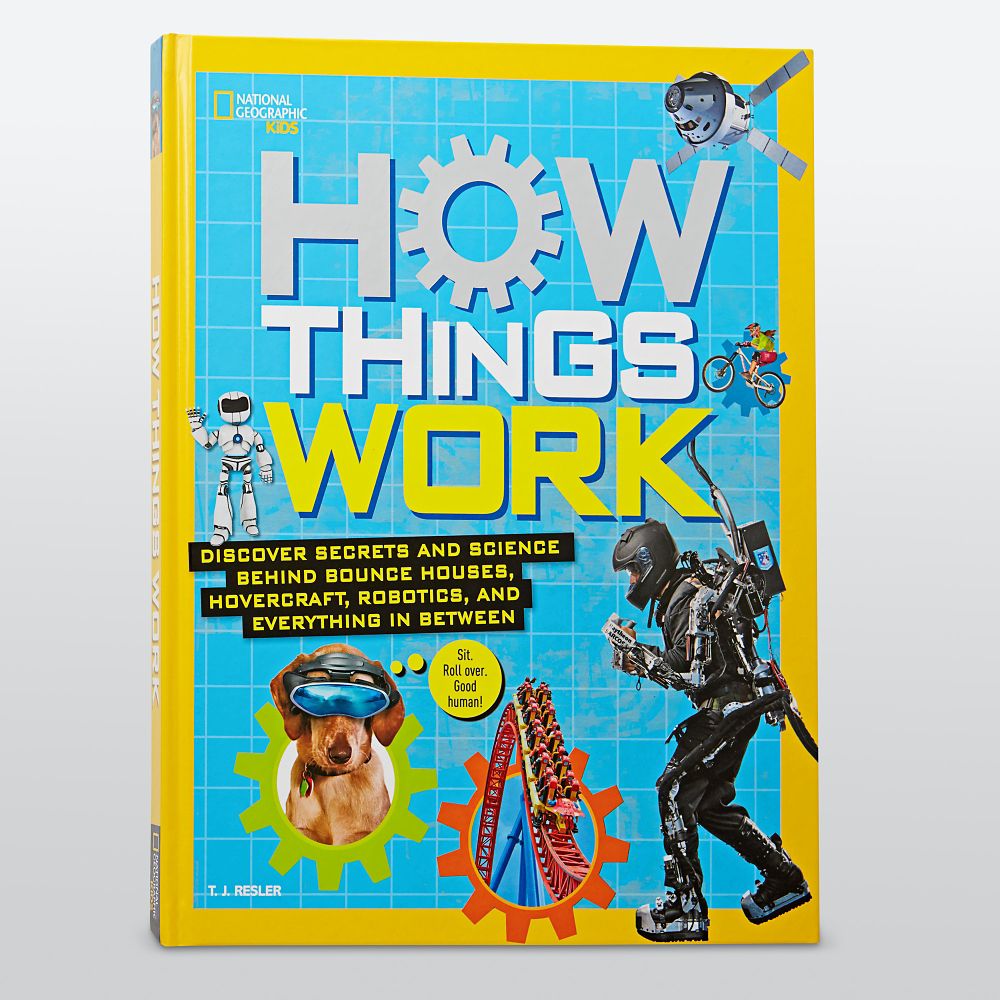 Do your child have an inquisitive mind? This book is a perfect option! How Things Work, written by T.J. Resler, is a hardcover book that features 208 pages of fascinating images, graphics and descriptions. Your child can gain insight into everything from how a microwave works, to why simulators feel so real!
This book features factual information, questions and answers, trivia and other fun features. We loved this book! It is really interesting! My daughter picks it up a couple times a day. She loves reading about the secrets behind various objects.
Tales From The Arabian Nights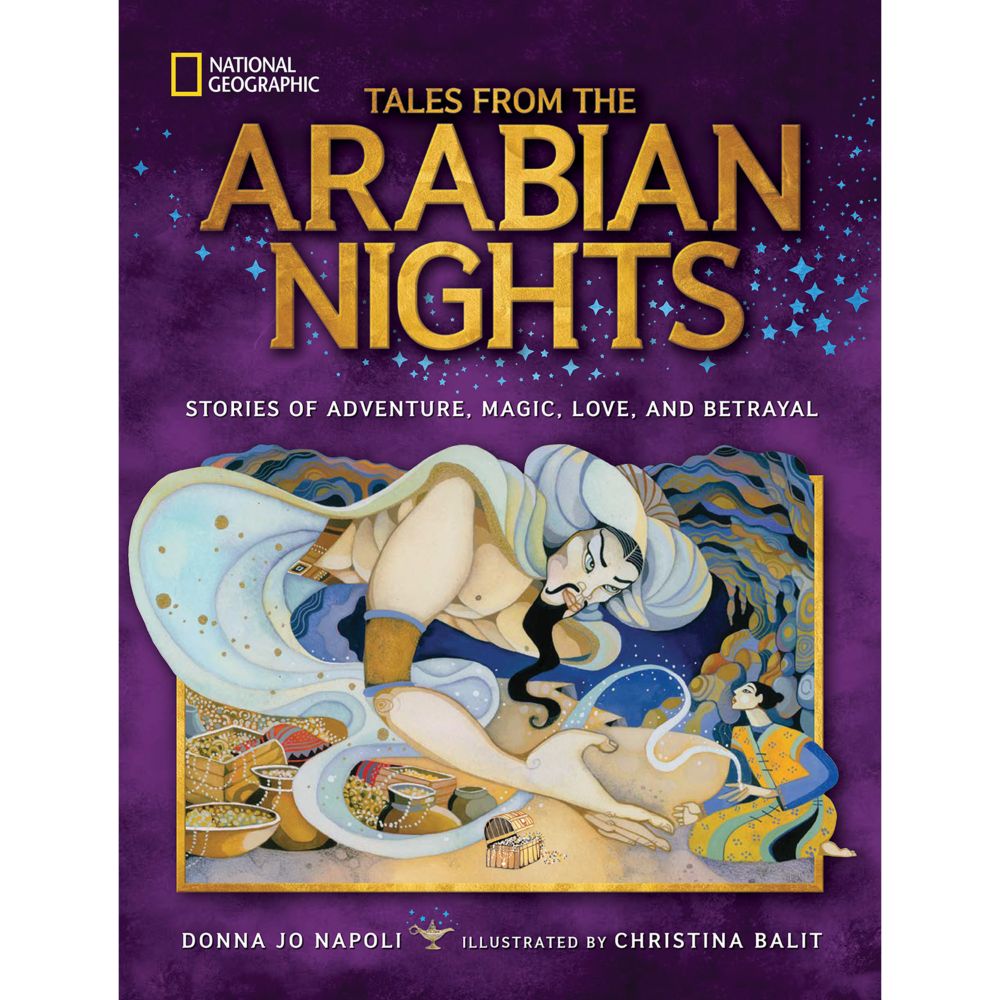 You dont have to be a child to enjoy this incredible book! Tales From The Arabian Nights, by award-winning Donna Jo Napoli, is a stunning hardcover book. Thanks to fantastic illustrations from Christina Balit, your children will be immersed in these classic tales!
They can read about princesses, kings, sailors, genies and so much more! These pages are full of classic Arabian folk tales like Aladdin, Sinbad The Sailor and Ali Baba and the Forty Thieves.
Since this book is published by National Geographic, it features more than stories. Among the pages, you will discover facts about relevant history, culture and geography. You will also find a map of the Middle East and Asia that corresponds to the stories. Finally, there are reference materials for those who want to dig deeper into the materials.
This book would make a great gift for kids and adults!
Ultimate Oceanpedia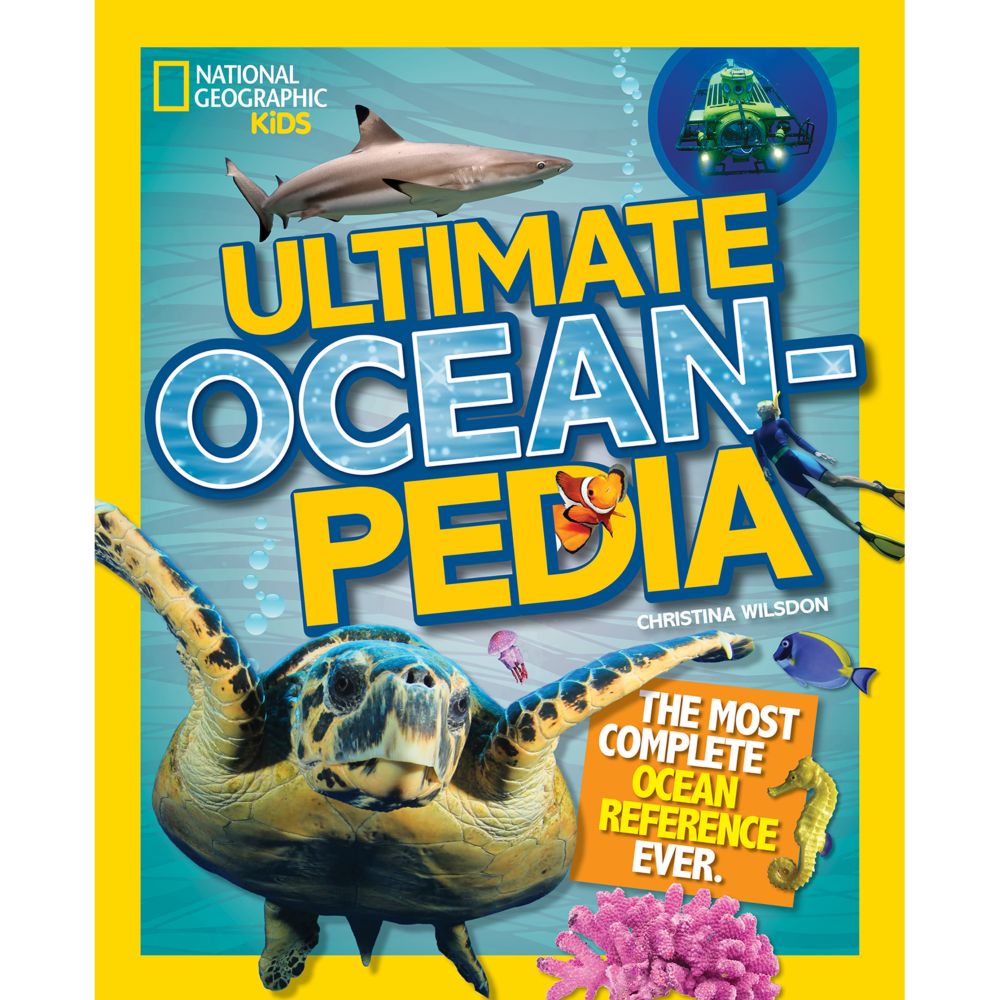 If your child loves everything to do with the ocean, this next hardcover book will be a huge hit! Ultimate Oceanpedia, by Christina Wilsdon, is the most incredible ocean reference book! I cannot say enough about this amazing book!
This is the type of book that your child will reference over the years. It is incredible. With interesting facts about the ocean and its inhabitants, it is full of all kinds of educational information.
Children all of ages can experience the ocean through the pages of this book. As they turn the pages, they will feel like they are embarking on a watery journey. Along the way, they will learn facts, view jaw-dropping phtoos and interact with incredible illustrations and diagrams!
My daughter absolutely loves the photography in this book. She enjoys looking at all of the underwater photos of her favorite ocean creatures.
Weird But True 8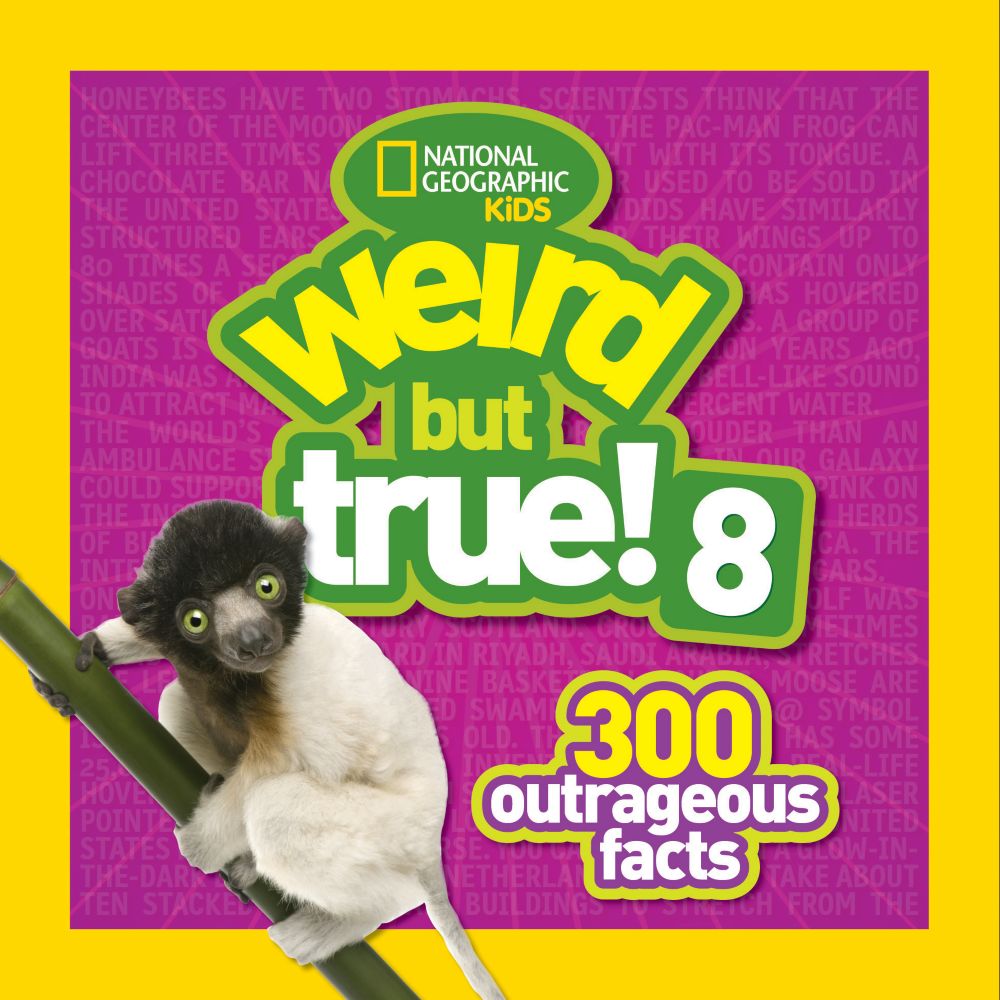 This book is the latest edition in the hit Weird But True series. Weird But True 8 is so much fun! What kid wouldn't enjoy weird but true facts? My daughter loves these books. She reads them from front to back in one sitting. She also loves to share the especially weird facts with her friends.
The pages of this book are full of 300 facts! From the completely ridiculous, to the utterly amazing, your child will be fascinated by everything within these pages! The facts are related to topics like science, space, geography, food, weather, pop culture and so much  more! My daughter loved that LEGOs were featured as an interesting fact!
National Parks Guide U.S.A.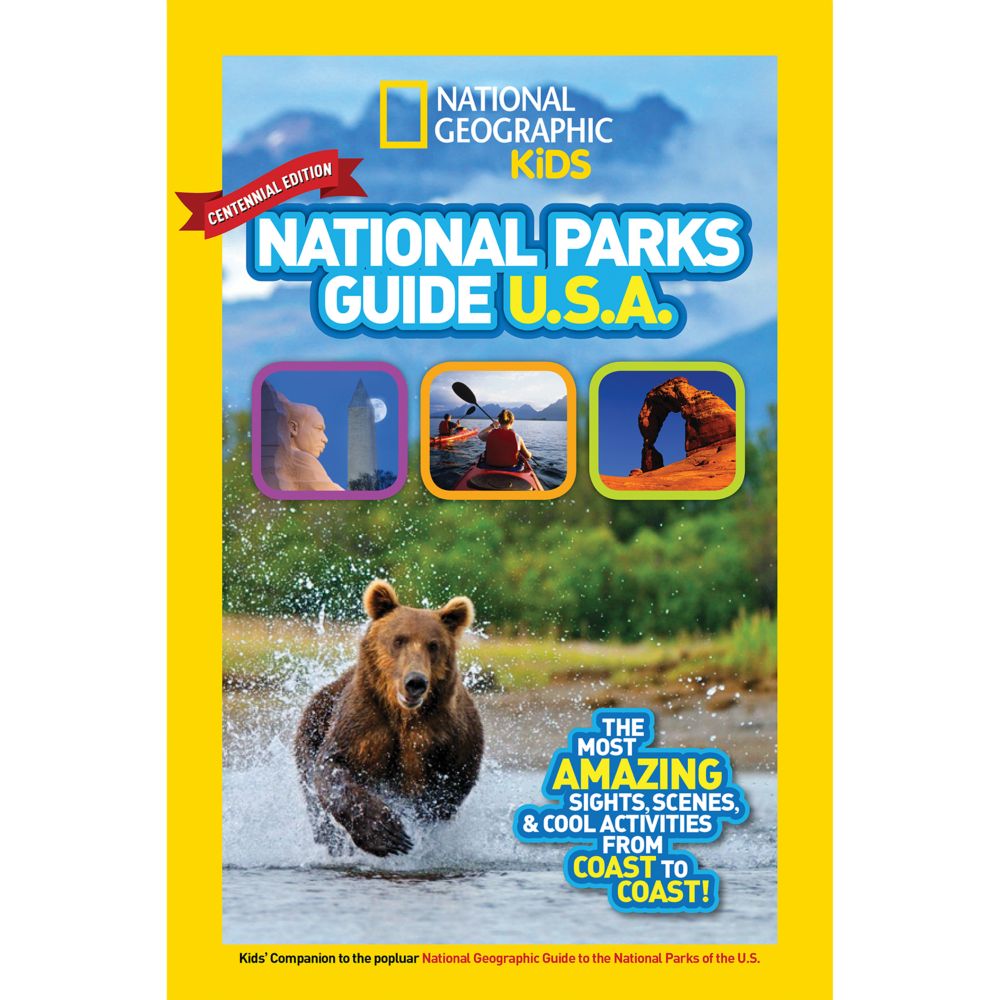 In honor of the 100th birthday of the National Parks, National Geographic put out a special centennial edition of the National Parks Guide U.S.A.
Not only is this book an educational tool, you can use it to to plan your next vacation. It even features a checklist for each park.
In this special centennial edition, your child will be fascinated by engaging facts, maps, conservation ideas and a ton of other fun features.
Broken down into geographic sections, your kids can learn all about our National Parks.
I love that this book is broken into geographic sections. You can learn all about the National Parks in a specific area of the country.
Almanac 2017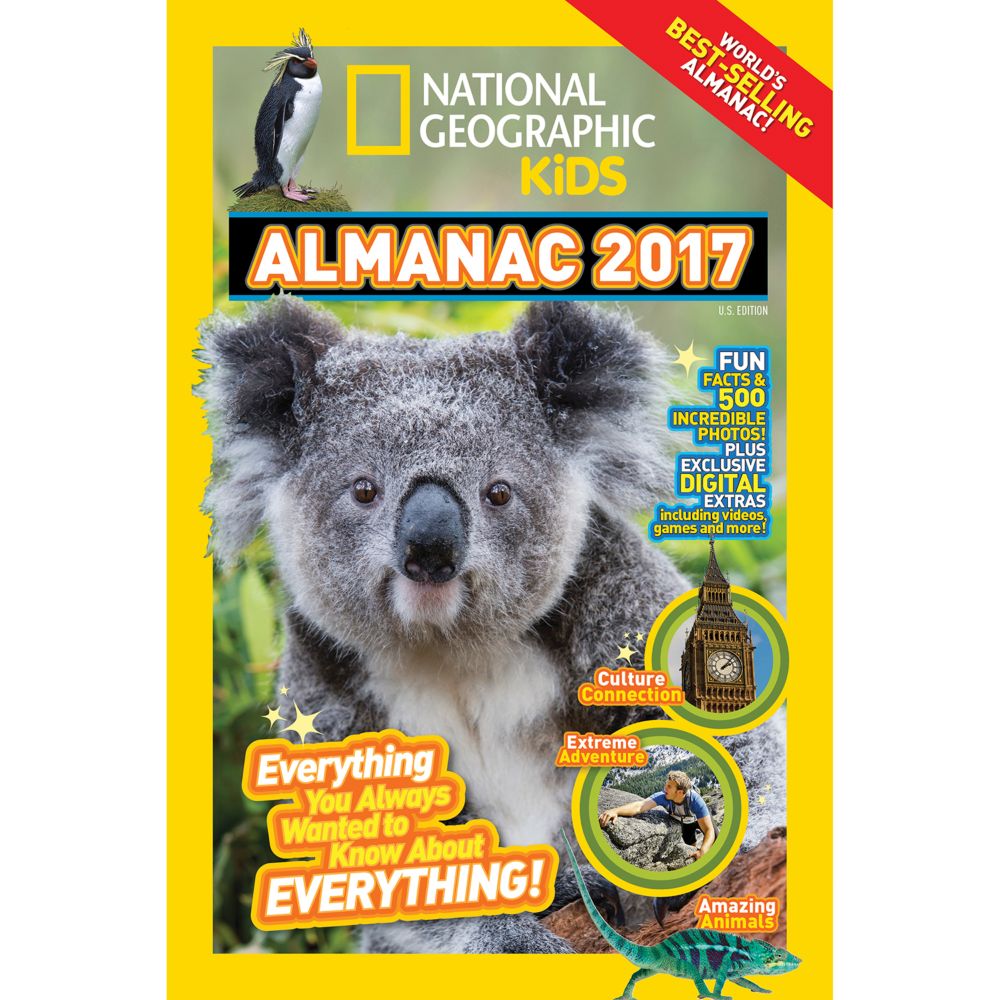 When a book is touted as containing "everything you always wanted to know about everything," you know you are in for a treat!
Almanac 2017 is a best-selling resource. It features amazing photography, fun facts, craft projects and activities. Also, your child can reference information about science, animals, nature, technology and so much more. As an added bonus, this new edition includes information about real National Geographic Explorers!
From famous historical sites to jokes, your kids will love this book! Each chapter also features 17 Facts for 2017, which is a really fun way to start thinking about next year.
Famous Fails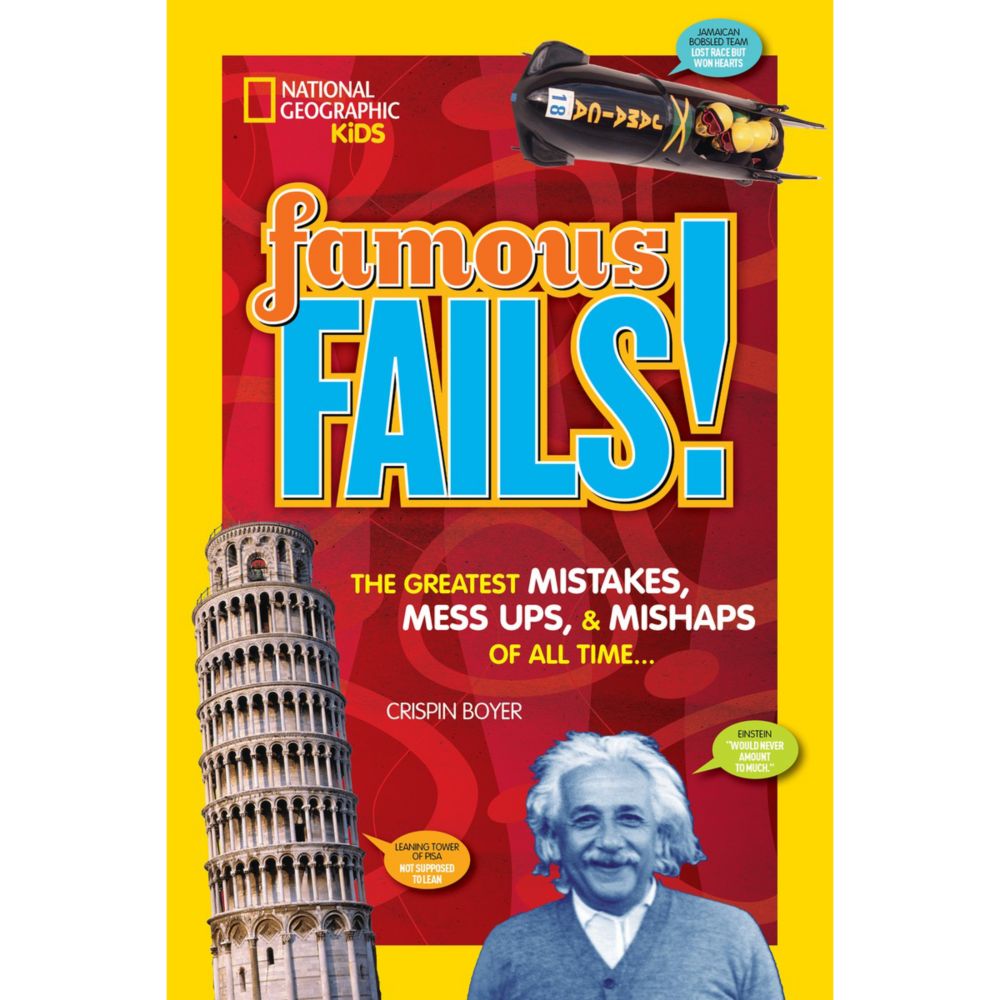 Famous Fails, by Crispin Glover, is a truly remarkable book. It shows children that behind every success, there are failed attempts. This book is a hilarious look into mistakes. From famous flops, to little known errors, your kids will be engaged throughout this book.
Learn about epic fails in the areas of science, architecture, technology and entertainment. There are even fun side features that explain lessons learned and an analysis of how things could have gone even worse. I liked the fail scale, which offers the ability to analyze the scope of mistakes.
In the end, the book teaches that failures are a necessary step in achieving success. It also emphasizes that they are learning experiences.