For easy chicken crock pot recipes, check out these amazing options!
If you have a crock pot, you know that it is a very valuable kitchen tool. With a little prep time, you can create an incredible meal.
I love to make chicken recipes in my crock pot. In my opinion, chicken is one of the best forms of protein for the crock pot. Plus, I always seem to have a big bag of frozen chicken in my freezer.
Now that school is back in session, I'm constantly looking for easy meal ideas. I put together a list of delicious crock pot chicken recipes. From tacos to soups, you will find an amazing chicken dish that your family will look forward to seeing on the dinner table.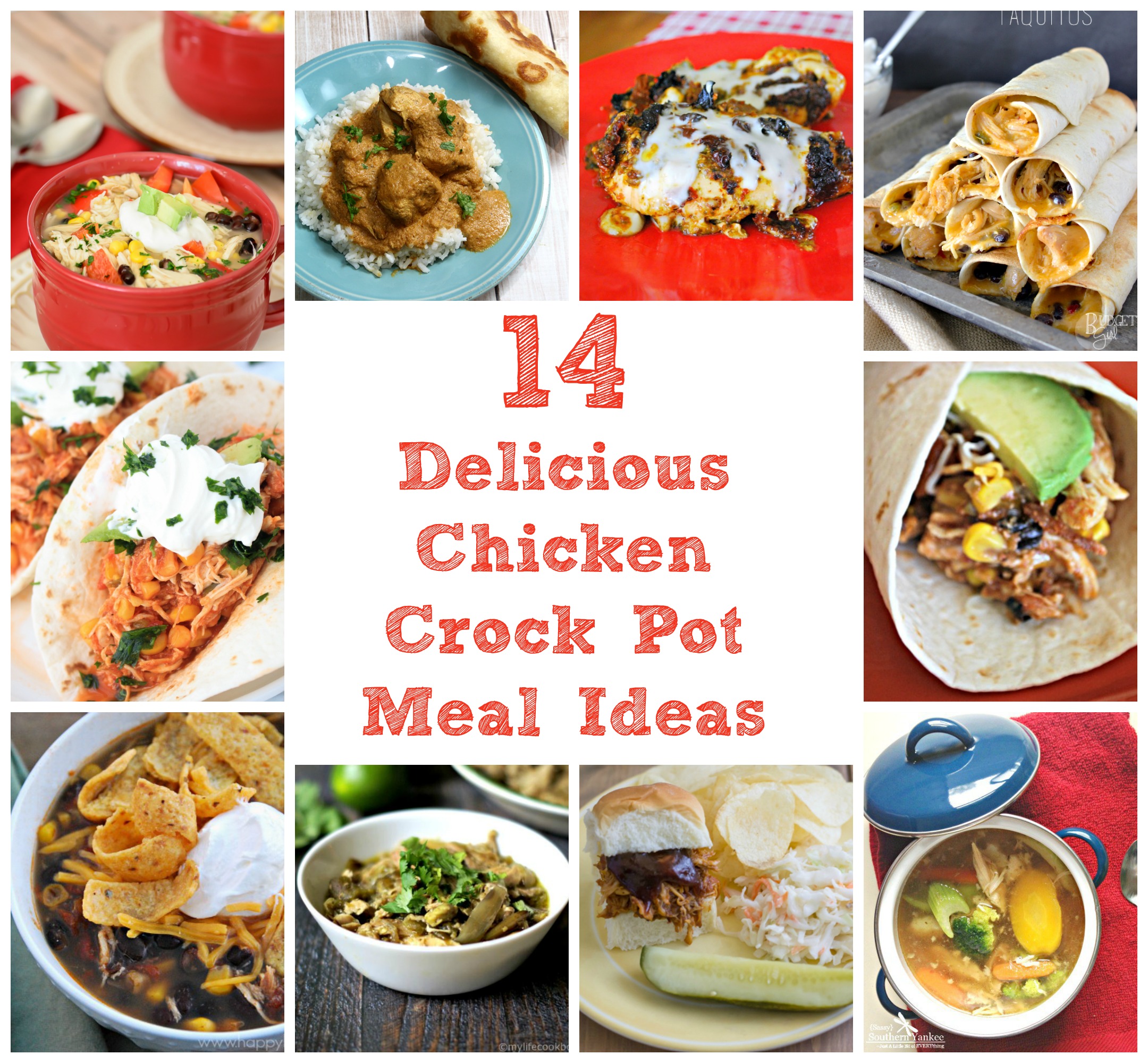 Chicken Crock Pot Recipes
Crock Pot Chicken Pot Pie – Starla Jimenez
The Best No Noodle Chicken Noodle Soup – Sassy Southern Yankee
Coca-Cola Pulled Chicken – Flour On My Face
Crock Pot Chicken Tortilla Soup – Happy Brown House
Mexican Crock Pot Chicken – Mess For Less
Crock Pot Chicken Taquitos – DIY Budget Girl
Crock Pot Chicken & Corn Enchilada Casserole- Crystal & Co.
Slow Cooker Salsa Chicken – Frugality Gal
Slow Cooker Indian Butter Chicken – Busy At Home
Crock Pot Lemon Chicken Soup – Simplee Thrifty
Chicken With Pesto & Sun Dried Tomatoes – Mess For Less
Slow Cooker Chicken Verde – My Life Cookbook
Slow Cooker Tex Mex Chicken Soup – Almost Super Mom