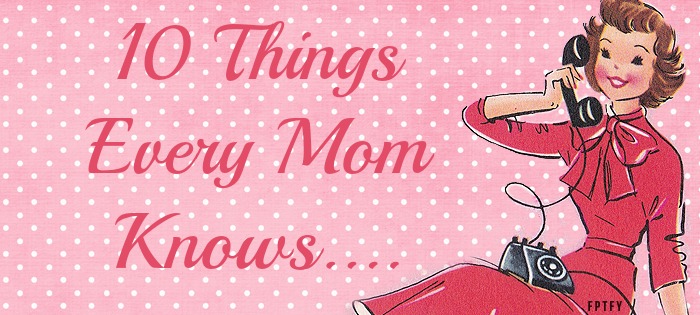 In honor of Mother's Day, here is a top 10 list of things every Mom learns once she has a toddler. Let's face it, being a Mom is hard work, but it is filled with a ton of funny moments.
Forget diamonds, baby wipes are a girl's best friend.
If it is on the ground, they will pick it up and try to eat it.
Toddlers go through more wardrobe changes than a celebrity during an awards show.
Move over health inspector, toddlers have to check out every dirty surface in a public restroom.
Kids can move super fast until you ask them to quickly clean their rooms.
Even if a cup or container is guaranteed not to spill, your child will manage to dump its contents everywhere.
As a Mom, you will be more proud of getting an impossible stain out of clothing than any of your advanced degrees.
The stick figure your child draws of you is more valuable than a Picasso.
Car seat removal and cleaning should be an Olympic event.
You will sound like your mother and find yourself saying the exact same things she said to you as a kid.